A tailored design to turn awkward into efficient
Ever increasing production volumes for a leading UK manufacturer & distributor of timber products required a creative solution to increase storage space and allow for easier, quicker access to products.
Objective
Create a storage system that accommodates multiple, diverse pack sizes & lengths and enables streamlined picking. Increase efficiency and maximise storage space within the existing structure, ensuring capacity of foundations.
Challenge
Timber packs were stored on the ground which meant that product had to be moved around every time stock needed to be accessed. Not only an ineffective use of the space but a lot of wasted time and difficulty stock taking.
Considerations
Although there was a concrete foundation in place, what was below was unknown and could have had a significant impact on weight restrictions.
The building was an open steel frame which presented height and width restrictions.
The racking system needed to work with the existing Combilift sideloader to avoid more expense on new equipment.
Solution
With initial ground core samples showing that the depth of the concrete floor was sufficient to hold the load, Mark quickly identified that Cantilever racking was the best product for the task. Specifically designed to optimise storage of long, bulky loads, Cantilever racking enables seamless product retrieval. Four runs of 20m racking made best use of the space, freed up a lot of previously encumbered floor area and overcame the height and width restrictions of the building. The Combilift is the perfect partner for this type of racking; tracking easily down the aisles for access to the front of the rack, making awkward loads look elegant. Mark's knowledge of the site, racking products and his ability to sculpt individually tailored systems made for a very effective solution that has brought significant benefits to M&M Timber.
The Customer's Verdict
'Mark worked very closely with our team to overcome many complications to maximise our storage requirement in our timber stock sheds. He made several site visits to ensure every aspect was covered - his attention to detail and ability to focus on all areas of the project was impressive. The system was completed on time and in a very professional manner, I would highly recommend using Mark Benbow and HFT for any racking project.'
Operations Manager, M&M Timber
For further advice, information and free site surveys, contact our experts:
Racking & Storage: Mark Benbow 07714 145914
Material Handling equipment: Rob Perry 07714 257880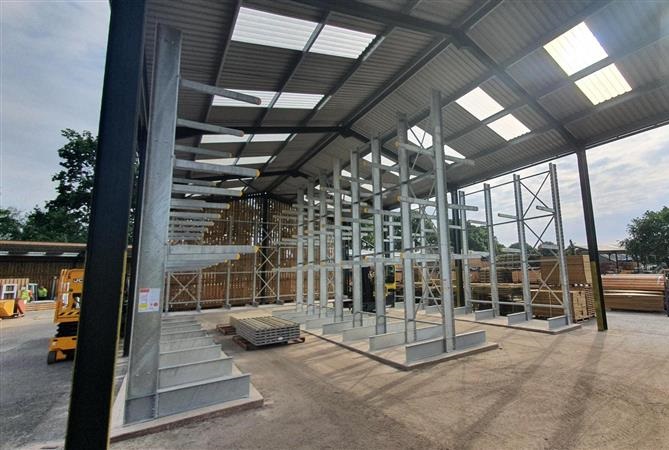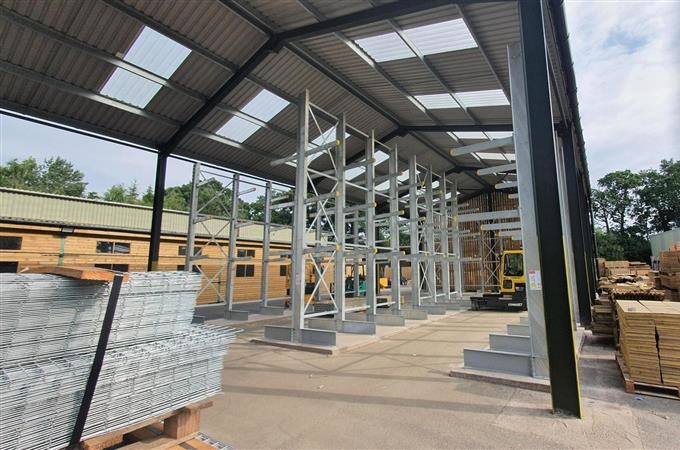 Enquire