Apprentice Passes NVQ Level 3 with Flying Colours!
7 December 2018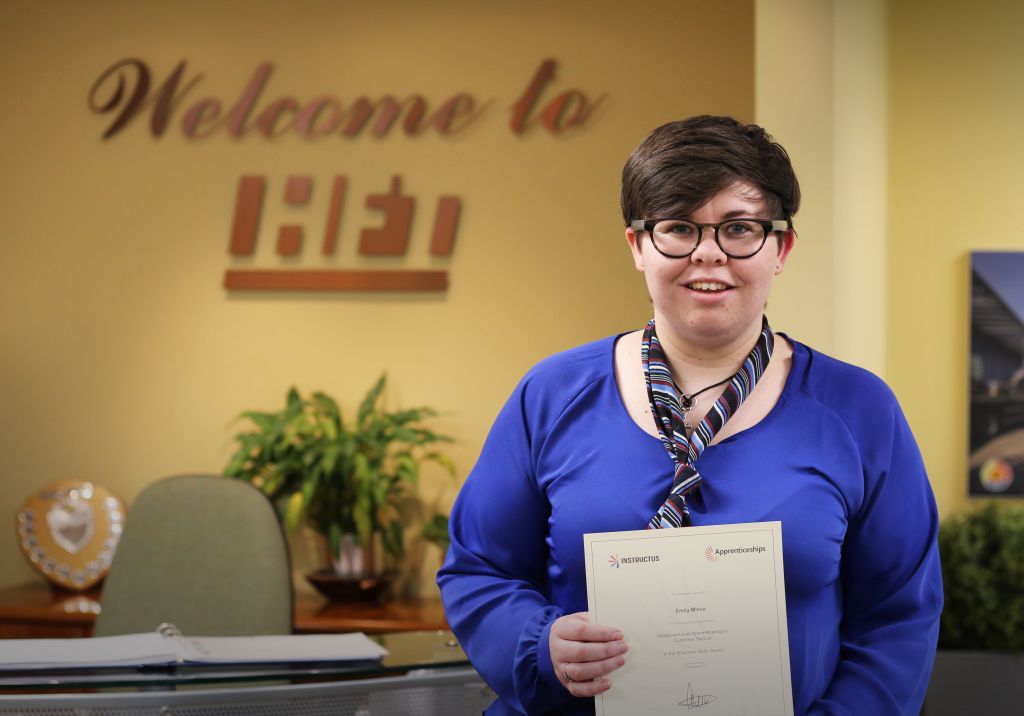 Congratulations to our commerce Apprentice, Emily Mince who recently collected her NVQ Level 3 certificate in Customer Service which she passed with flying colours! Emily started her apprenticeship with HFT in 2016 as our Receptionist and quickly moved into the role of Hire and Transport Co-ordinator.
Having already successfully completed qualifications in Business Administration, Emily focused her training on Customer Service this time due to her role requiring a lot of interaction with customers, mostly in a problem solving capacity.
Nick Stocker, Fleet Services Manager was delighted for Emily, praising her ability to prioritise customer needs and manage high pressure situations whilst ensuring that she meets-and often exceeds-customer expectations:
'I'm very proud to have Emily on my team, she always rises to the challenges she is presented with and sets us all an example with her organisational skills. On top of al her hard work here, she has shown dedication and commitment to her studies at HGTA which has proved very successful.'
Emily collected the award at the annual Herefordshire and Worcestershire Group Training Association Awards Evening, which included an inspirational presentation by the Ocean Brothers, famous for rowing 3000 miles across the Atlantic.
Well done Emily, we wish you the best of luck as you continue your journey with HFT!