Meet the Parents!
10 December 2018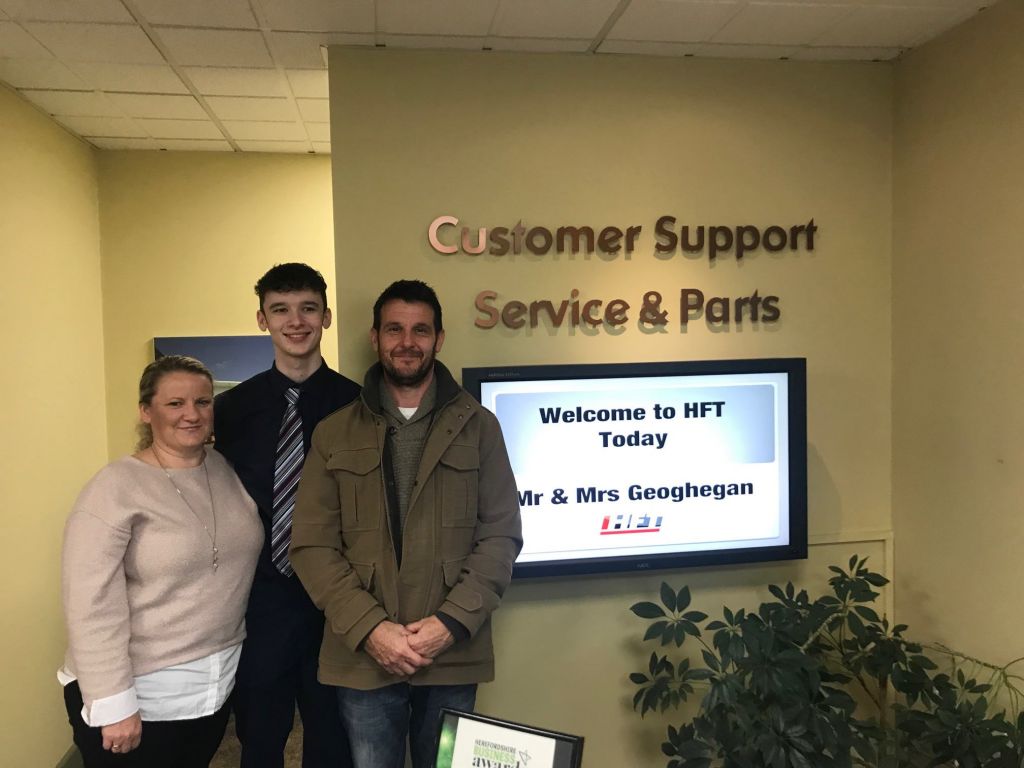 Take one apprentice who wants to go home and chill out after a hard day's work, not to be grilled about what they've been up to.
Take two parents who are eager to know how their son is getting on; is he happy? Has he made the right decision? Who does he work with? Is he being challenged and given progression options?
We know that parents never stop worrying about their children so with family at the heart of our business, we've been inviting parents of our apprentices in to come and ask all the questions they want answers to.
First to visit were Mr & Mrs Geoghegan who now understand Nathan's role, how vital it is to our team as well as our customers and hopefully how much we value our apprentices.
Nathan is currently working on his Level 2 NVQ in Warehousing with Herefordshire Group Training Association and has made a great impact on the Parts team so far, ensuring that our engineers are stocked with the correct supplies, essential in minimising downtime for our customers and reducing breakdown response times.
Best of luck with your apprenticeship Nathan, we're with you all the way!
Think an Apprenticeship might be for you? Email us now to find out more.